The press service of the Western Military District reported that training air battles took place in the Republic of Karelia
supersonic fighters Su-35. A video of the exercise was also posted online.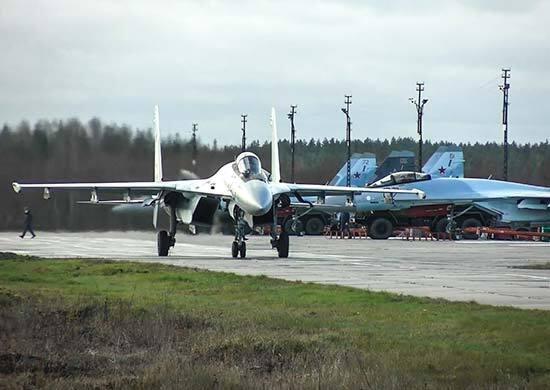 The flights were performed by fighter pilotsAviation Regiment of the Leningrad Air Force and Air Defense Association of the Western Military District. The Su-35 crews took off from the home airfield, practiced aerial combat techniques, intercepting and defeating manned and unmanned vehicles, as well as avoiding an attack by fighters of a simulated enemy.
In addition, the pilots worked out interaction withanti-aircraft missile and radio engineering units of the formation, piloting along a given route and avoiding means of destruction of a simulated enemy, as well as issues of air navigation. It is noted that tactical maneuvers were carried out at high, low and extremely low altitudes.
Source: Press Service of the Western Military District